About the brand
Warranty Period
24 Month(s)
Select showroom to pickup
Enter store location
Pickup
2 Hour Collection Available at
---
Russell Hobbs 2200w Curved Griddle (Black)
Regular Price $ 119 Special Price $ 106
---

It's never been easier to eat well and feel great. Enjoy deliciously griddled or grilled food, cooked at home with our easy-care, easy-store Curved Grill & Griddle. Keep all the sizzle and flavour of food, whilst seeing the excess fat and grease drain away. The clever side-sloping griddles drain unwanted fat and grease, into 2 integrated drip trays. Simply clean the drip trays and cooking plates, once the griddle has cooled down.
Whether you're cooking for friends and family, or batch cooking and freezing for the week ahead, the non-stick double curved griddle and central flat plate provide plenty of cooking space.
This 2200w model has plenty of power and its temperature can be controlled to prevent overcooking. This allows you to cook precisely, adjusting the heat to get the exact amount of cooking that you want. The slim design of this model means it can easily be stored upright between uses to save space.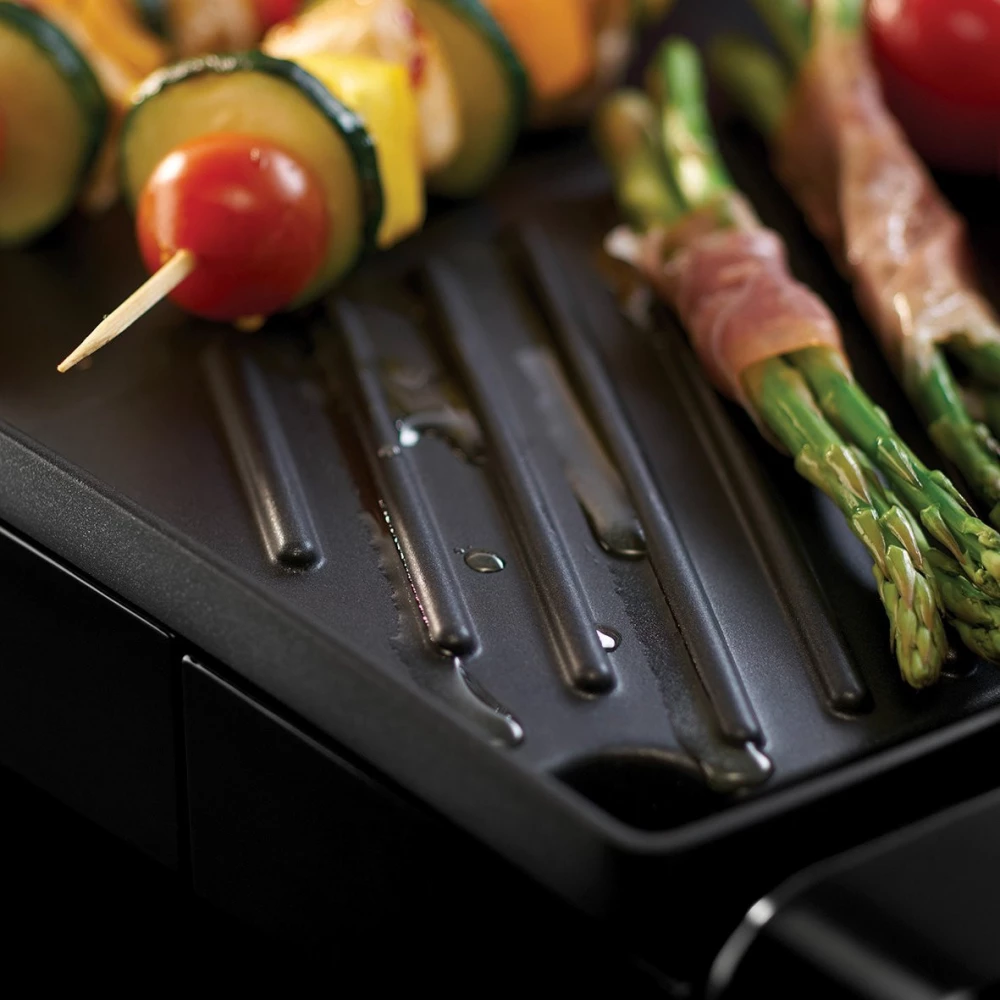 Key Features
×        2 curved griddles and one grill
×        Fat and grease drip trays
×        Variable temperature control
Nonstick coated plates
Non-stick
Non stock coated plate for easy cleaning​
Variable temperature
Adjustable temperature for maximum control​
Integrated drip tray
slide out drip tray to catch excess liquids​
2in1 Grill & Griddle surface
Choice of flat griddle amd angled grill surface on either side to drain away fat & grease